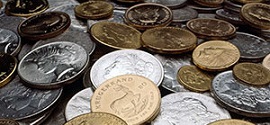 Gold (GLL) and Silver (ZSL) Hedge Funds
Use the following funds (GLL and ZSL) to profit from falling gold and silver prices or hedge bullion, coin, or commodity stock investments.
Charts for SGOL and SIVR are displayed as substitutes for gold and silver.
Dow Indu
S&P 500

2575.21

+13.11 +0.51%

Nasdaq

6629.0532

+23.9863 +0.3632%
To show stock chart
Associated Motor Cycles (AMC)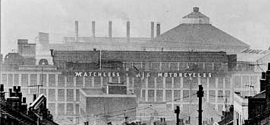 Associated Motor Cycles (AMC) was a British motorcycle manufacturer founded by the Collier brothers as a parent company for the Matchless and AJS motorcycle companies.
Matchless Motorcycles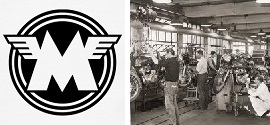 Matchless made their first motorcycle in 1901, and the successful G80 model was  introduced in 1946. The 500cc G80 was popular, but by the late fifties, American  buyers demanded more power, and a limited number of high performance models were developed for the American market. The name Matchless disappeared after 1966, but not before it left a mark on the history of British motorcycle riding in America.
Click here for Matchless Singles History.
Click here for Matchless Twins History.
Matchless G12CS Hurricane / Apache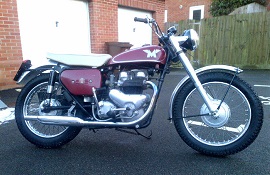 If you look at a British book on Matchless, it will say that the company started building the 650cc G12 in 1959, but in 1958 US importer Frank Cooper ordered about 240 special 650cc G12CS Hurricanes for racing against the 650cc Triumphs and BSA's. Starting  in 1960, the Matchless "Hurricane" was advertised and sold as the Matchless "Apache".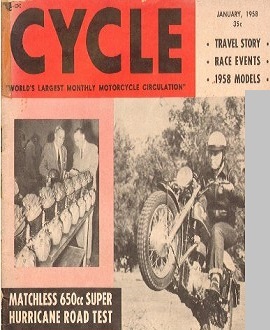 1958 Matchless 650cc G12CS For Sale
Super Hurricane (rare 650cc prototype) !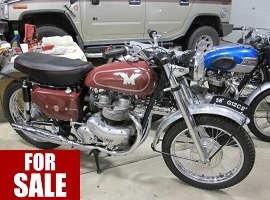 Click here for more information.
1960 Matchless G80CS Woodsman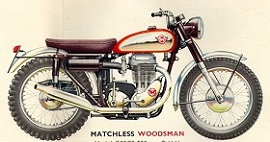 Matchless offered a "Competition Suspension" model called the G80CS. The 1960 Woodsman was replaced by the Westerner in 1961.
1960 Matchless G80TCS Typhoon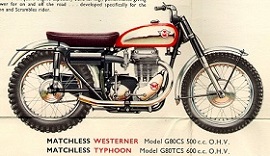 For three years (1959 – 1961), an even better model was the G80TCS Typhoon. Just 125 were built, and most were exported to the US. The Typhoon had a larger bore and stroke, increasing the engine size to 600cc, and was fitted with a 1 3/8 GP carburetor. The Typhoon is a highly collectable bike today, and well restored examples are hard to find. At recent auctions, well restored Typhoons have sold for $18,000 to $25,000.
Typhoon Project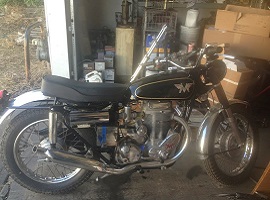 Click here for more details.
AJS Motorcycles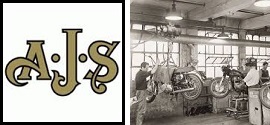 In 1931 Matchless bought AJS from the Stevens brothers. In 1938, Matchless and AJS became part of Associated Motor Cycles (AMC). Both companies continued to produce models under their own marques.
Hydrogen Water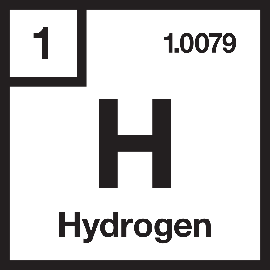 Hydrogen Water is normal water (H2O) that contains dissolved hydrogen gas (H2). As a comparison, Carbonated Water (soda) contains dissolved carbon dioxide gas (CO2).
Drinking Hydrogen Water is comparable to drinking Orange Juice. Hydrogen Water, however, has 176 times more Antioxidant power than Orange Juice / Vitamin C.
Hydrogen Water does not belong in motorcycle gas tanks.
Click here for Hydrogen Water products.
Online Machine Shop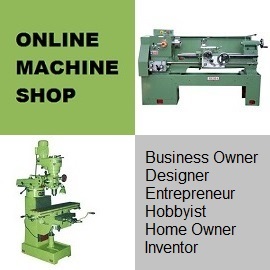 Click here for more details.
British Racing Green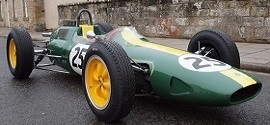 Click here for the best definition.
Fitness, Health, and Nutrition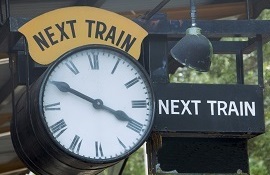 Schlosshotel Kronberg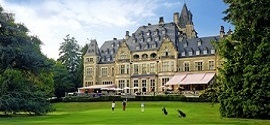 Page Views Since December 2013







Who's Online
1 visitors online now
0 guests,
1 bots,
0 members